09.3.2013
Today's tidbit: "Today is the start of a new adventure. New challenges to face, new memories to make, and new obstacles to overcome."― Nishan Panwar
As I've mentioned, 2 days after my birthday we loaded up everything (well, my strong brother and a couple of his friends) and said goodbye to our childhood home. It wasn't an easy day but it was necessary and better things are to come! We moved in when my sister and I were almost 5 and moved out a few days after we turned 25. We had lived in that house for 20 years. It was only a few years old when my parents first bought it and although the last couple of years were full of tension and weren't the happiest of times, it's where we grew up. We walked to elementary school. We went to middle and high school close by. As I've said before, I went to college and have had my own places but it was somewhere I could always come back to. I think part of the reason saying goodbye was so hard wasn't just the house, it was saying goodbye to that area and everything we've known. While I haven't moved that far and still have friends in the area, I know it won't be the same and I won't be there very often.
Sneak peek image: Keys to the new house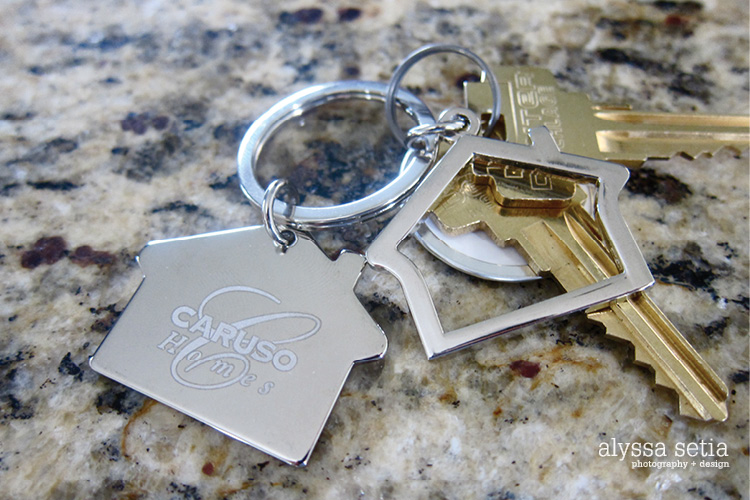 Be sure to click below to read more and check out more pictures. Enjoy!
It got me thinking… when I was growing up I used to see families move every few years and I'd think how hard that must be. Now looking back at it, maybe that was a good thing. You're able to keep making new friends and turning houses into homes. You don't get so attached to a house and area like if you've been somewhere for 20 years. I guess there's positives and negatives to both.
Onto the move! The night before the moving truck came my dad and I ordered one of my favorite meals–orange chicken from Big Bowl in Reston Town Center. I love that place! Since all of the furniture was packed, we enjoyed the evening sitting outside on the front step.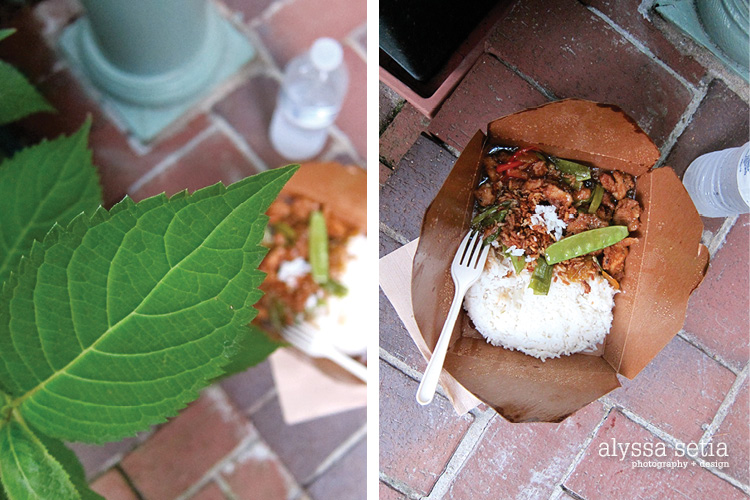 The following morning was stressful and BUSY. It was a gross, drizzly day which didn't make good moving weather.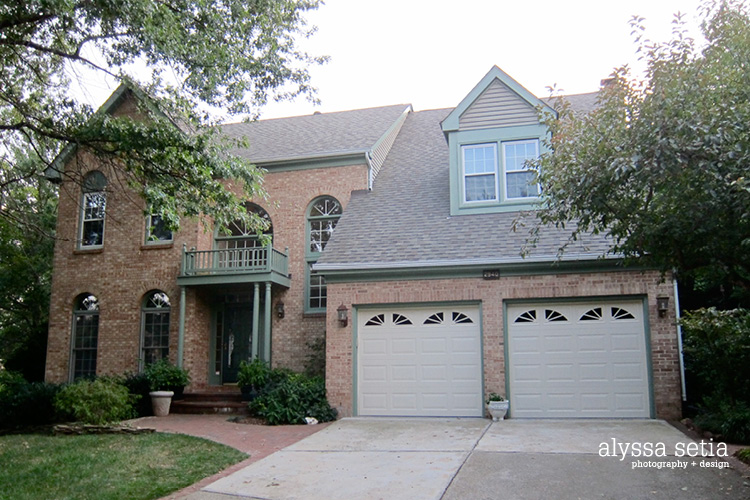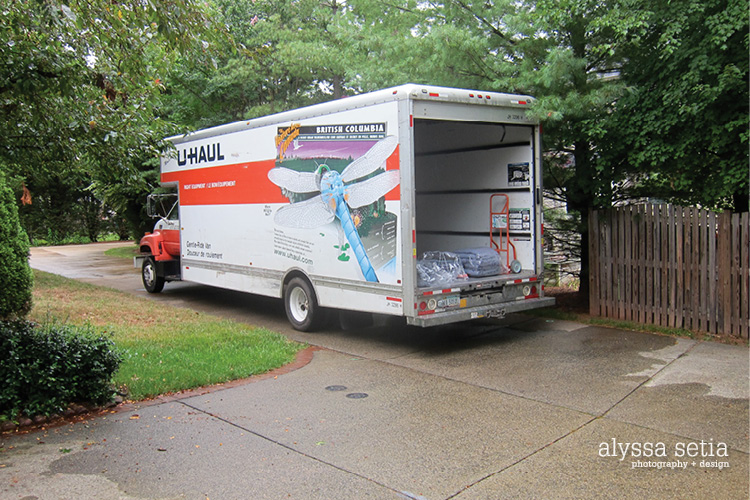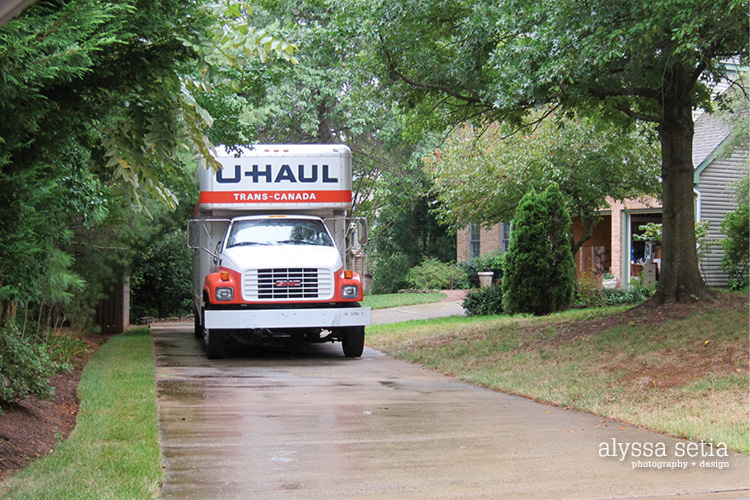 While the guys loaded, I ran to Starbucks for some much needed energy on this long dreary day!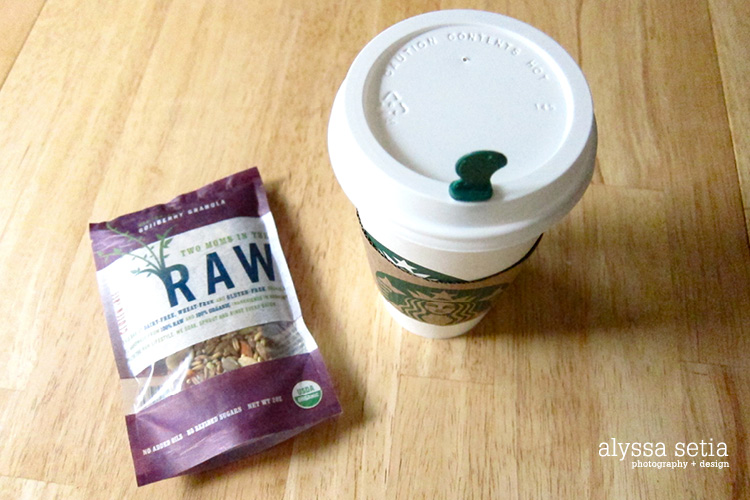 Sammy was not sure what to think of all this! He parked himself on the steps, out of the way, watching them load the truck in the driveway. Before he knew it we were driving the first load to the new house, and he was squeezed into the van. Doesn't he look thrilled?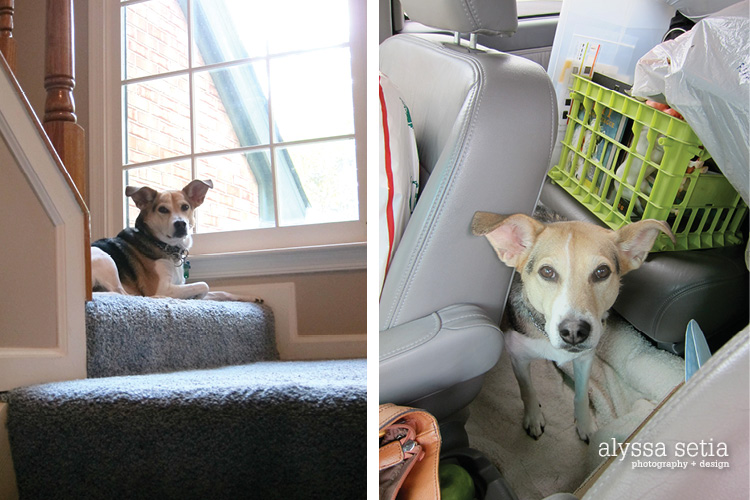 Ok, enough of the sad stuff. Onto the new house! By the time the guys got there with the first truck load the rain had stopped, thankfully, and the sun came out.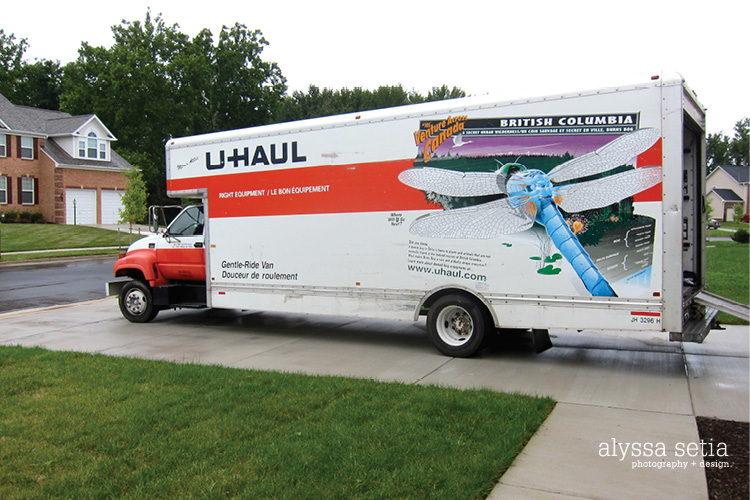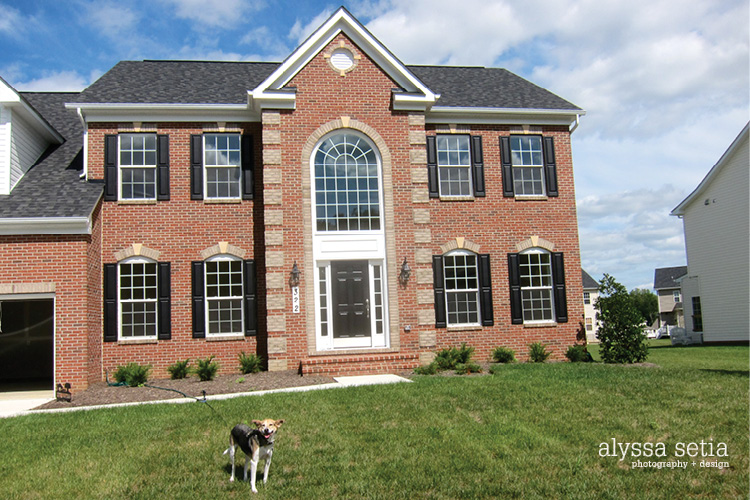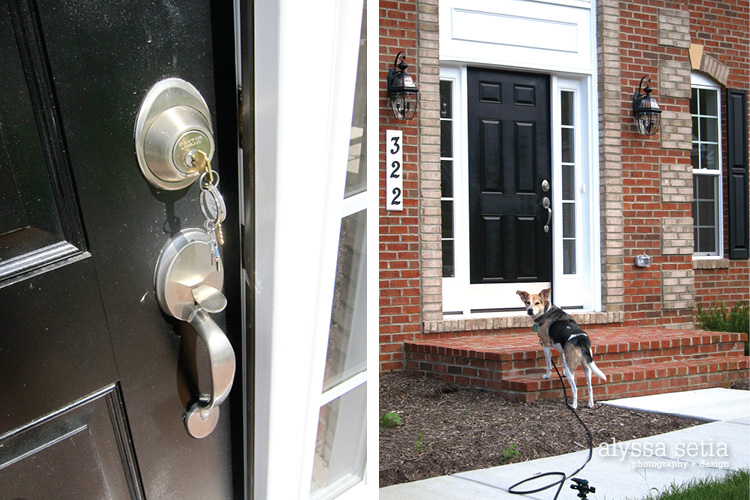 The big back yard is currently a blank slate. Hopefully we'll be getting a fence for the little trouble maker soon. Can't wait to put in a nice stone patio and do some landscaping in the future!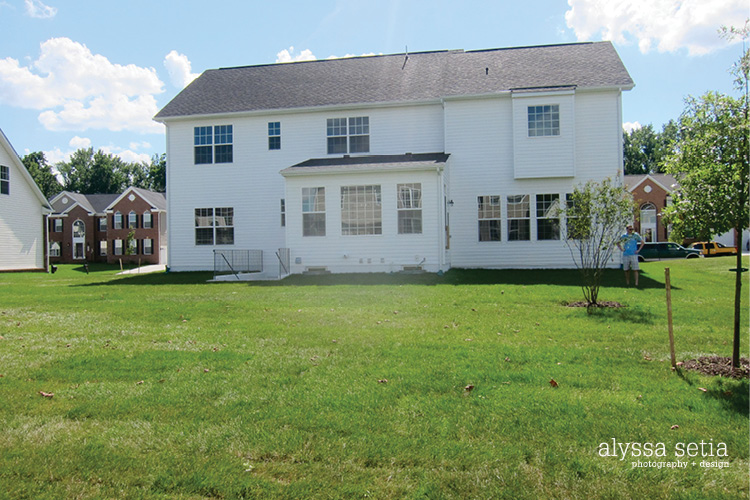 I don't want to post too many pictures of the inside, so here's one of my favorite areas—from the stone fireplace in the family room looking out to the morning/sun room (left), kitchen and dining room (through door behind kitchen where there is beautiful crown molding and columns). It's so bright and I love the dark wood!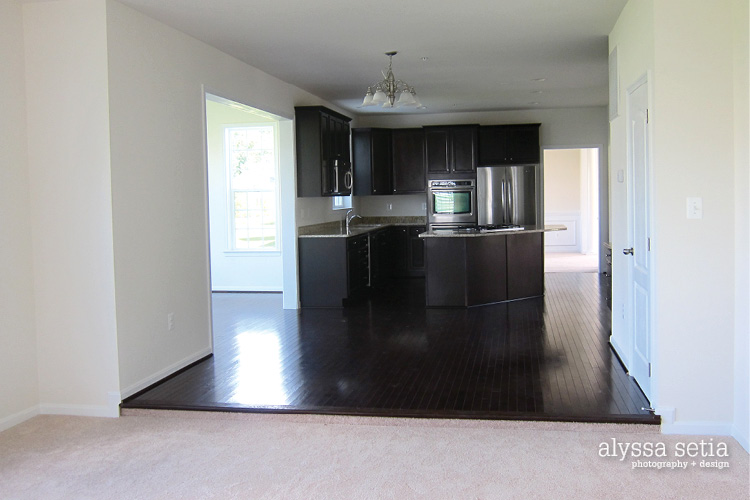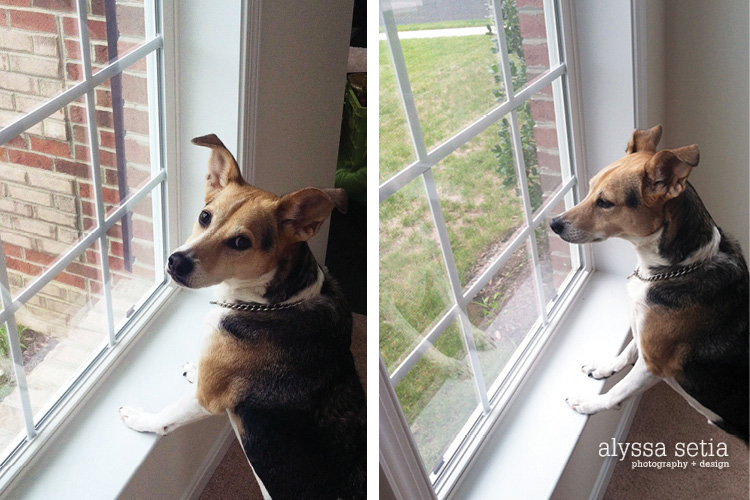 This is what any new house fridge should look like, right? Everything was in boxes but I did have my wine and bubbly collection in the van with me…. a toast to a new chapter!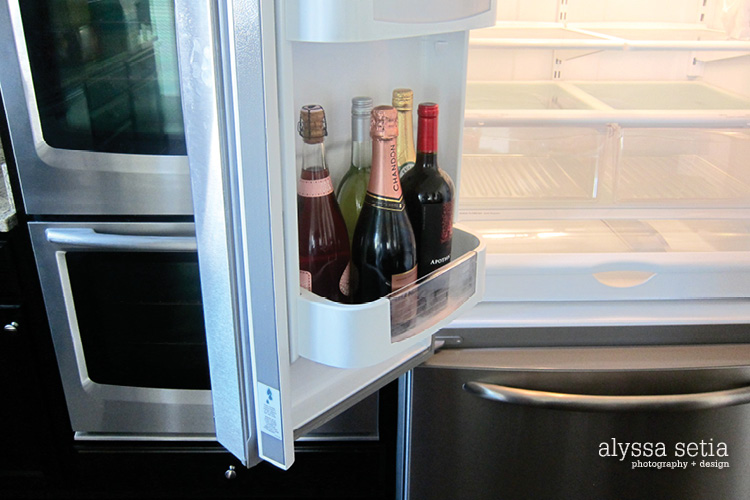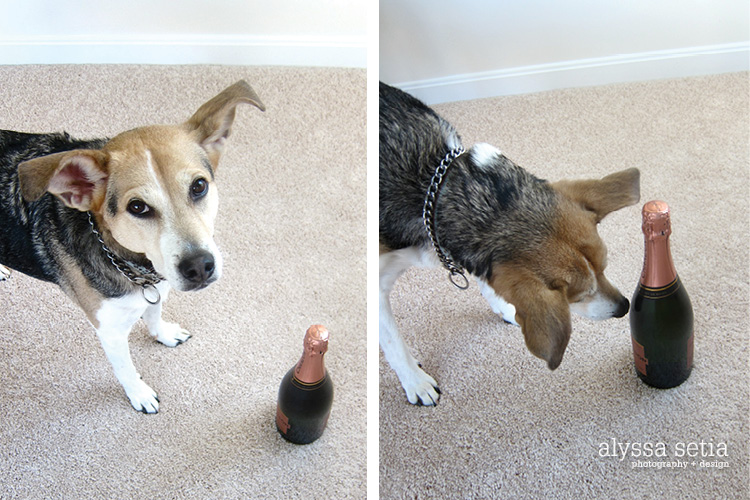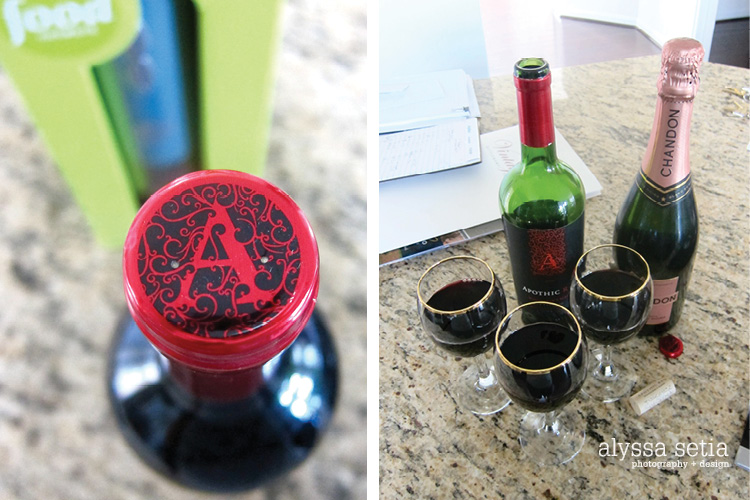 After a crazy day, Sammy finally was getting tired and comfortable.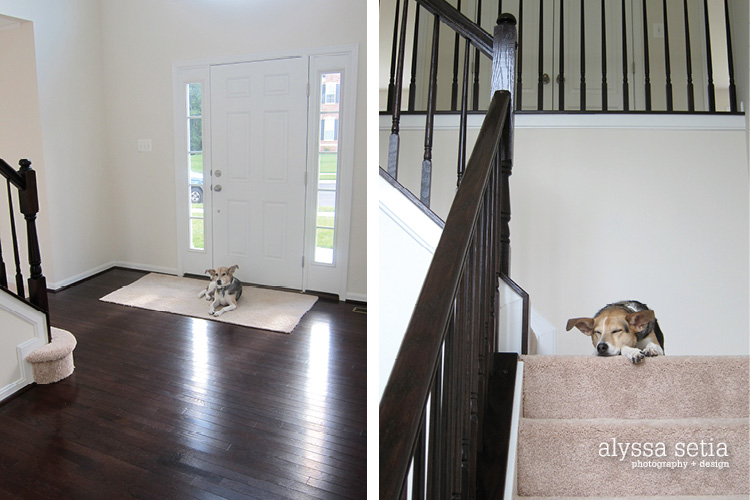 Being a good puppy in his new nook.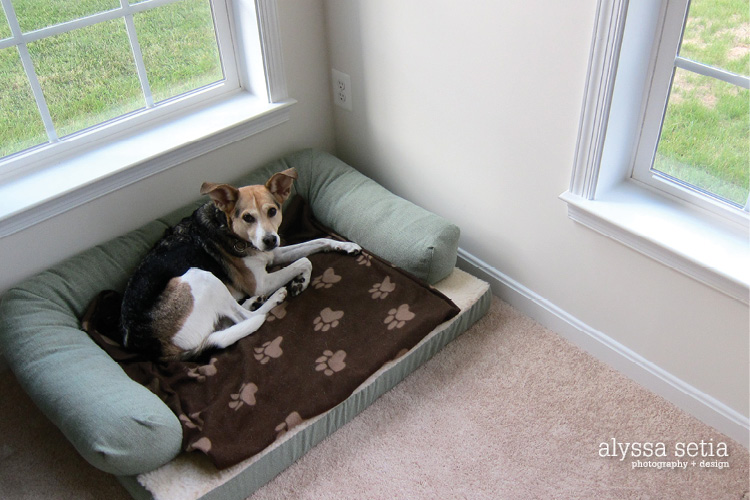 After 2 truck loads back and forth, everything was gone. My dad and I came back to do a final cleaning. And with that, around 11pm we said goodbye to the old home one last time and headed to our new house in Maryland!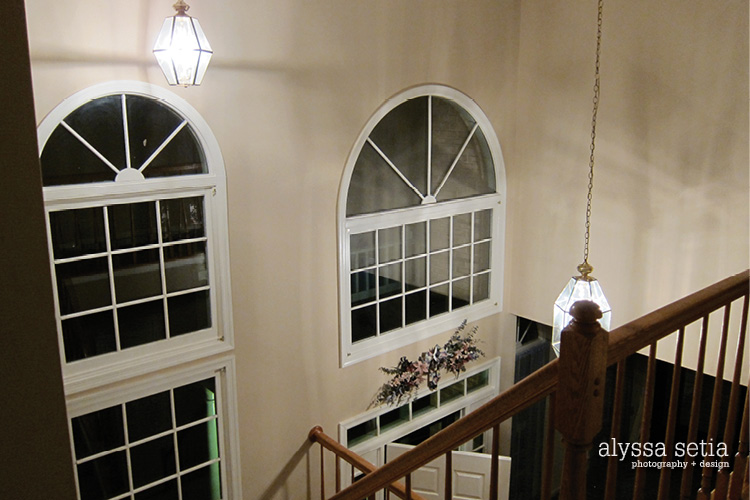 And that was moving day! CRAZY. Since we moved into the new place 2 weeks ago, we've been busy unpacking. Sammy is making new friends and we've gone on many walks exploring the area. Below are pictures from a trail that is literally in front of our house. Once you cross the bridge with a creek running below, you go a little further and get to a huge area with a running trail, soccer field, golf section, baseball field and a covered seated area. It's very convenient.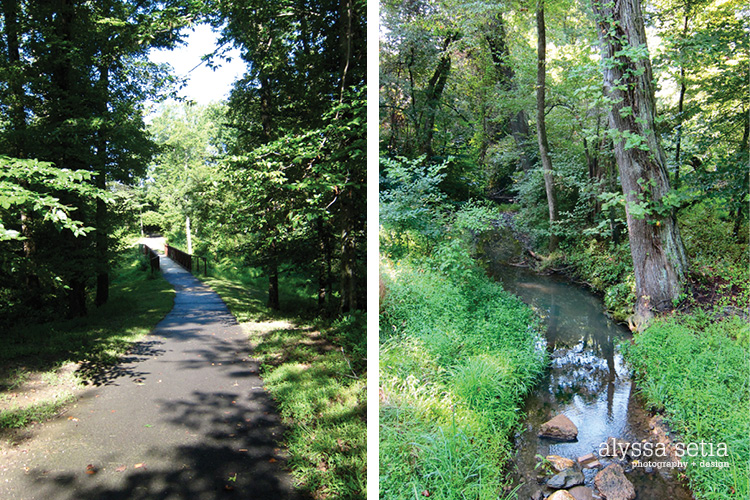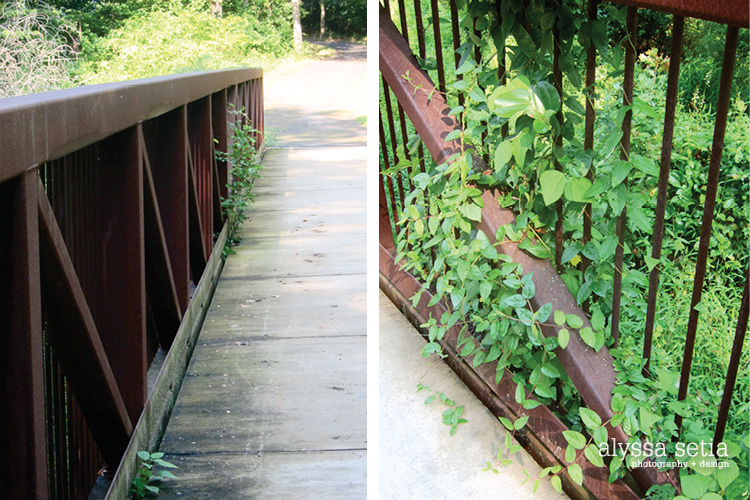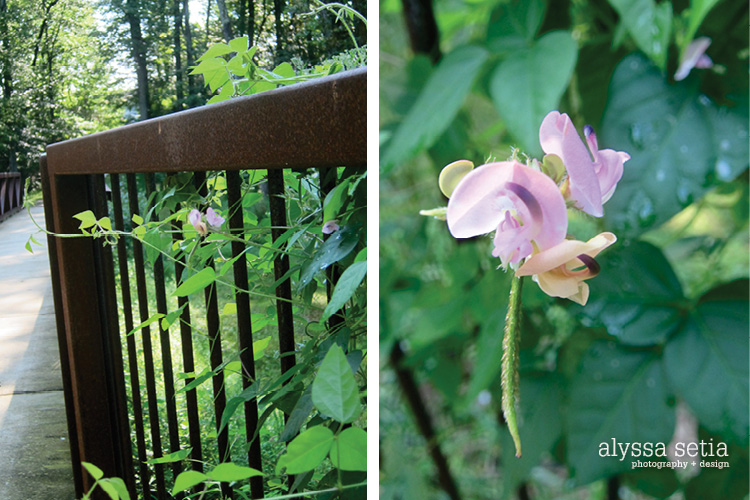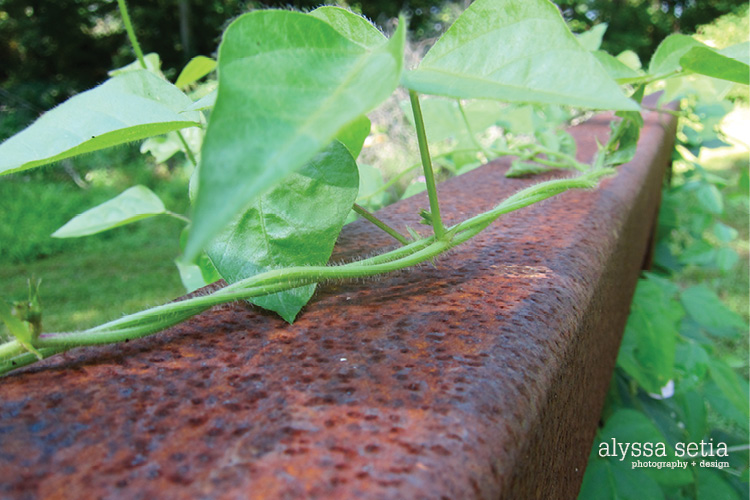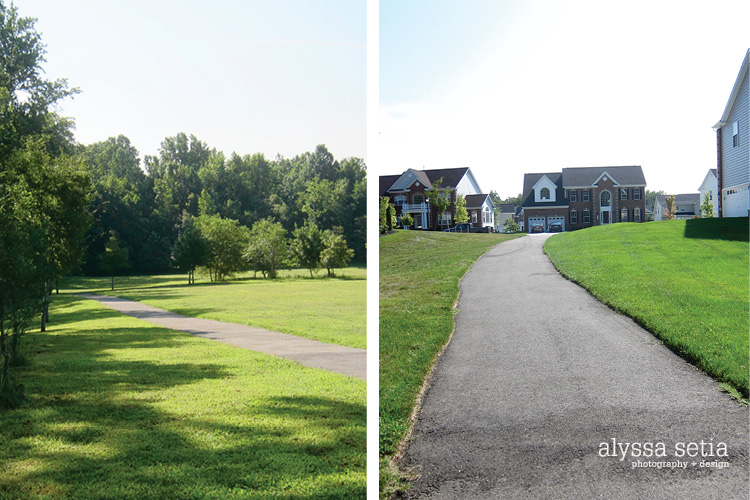 And now, as I try to finish unpacking, Sammy has gotten quite comfy and makes room for himself anywhere!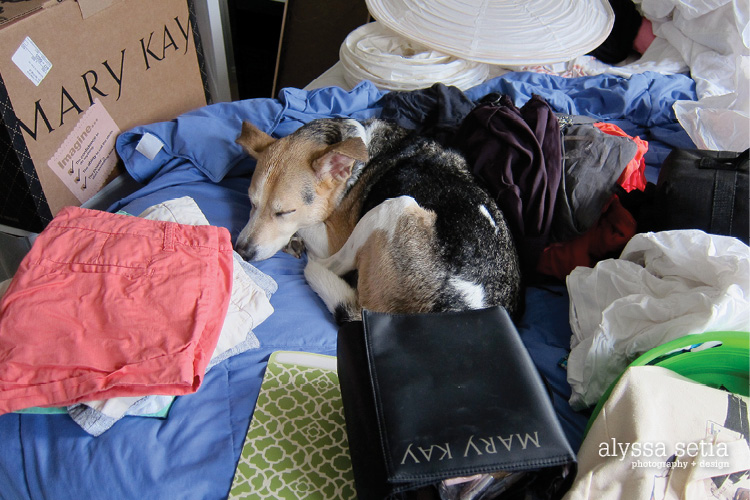 And to end the move and start the new chapter… this beautiful sky from the other night in front of our house looking towards the trail.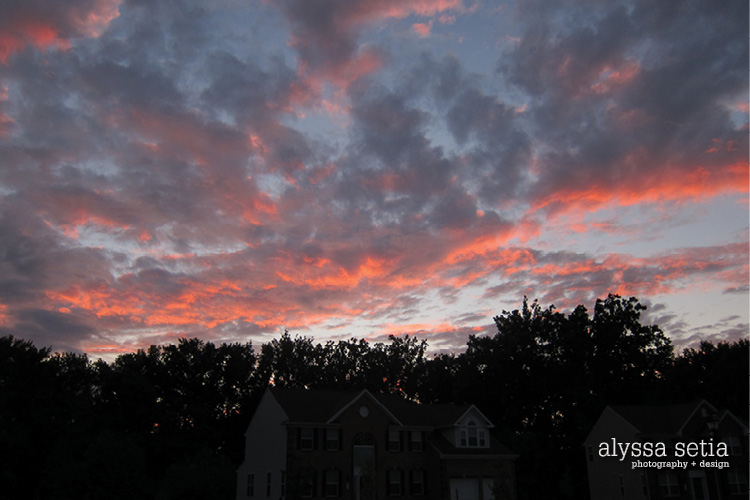 It's been a bumpy road but I'm glad things are finally moving forward and the change is getting easier and better for everyone! In a few days I will be doing my recap post for August. Have a wonderful week!