01.14.2013
Today's tidbit: "Love is the expansion of two natures in such fashion that each include the other, each is enriched by the other." — Felix Adler
For the second and third part of the engagement pictures, we went back to dear ol' UVA. This is where Allie and Brian met and spent the first 4 years of their relationship during undergrad. They have lots of memories there and it held a special meaning to them to take their engagement pictures there, where it all began.
Sneak peek images: my second engagement photo shoot, part 2.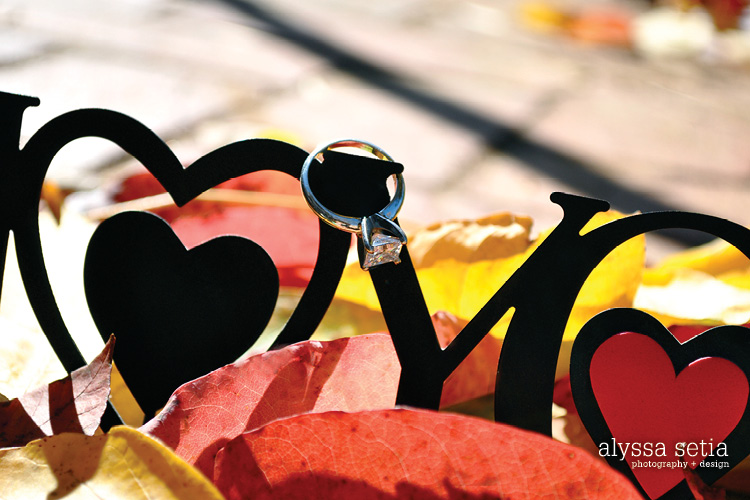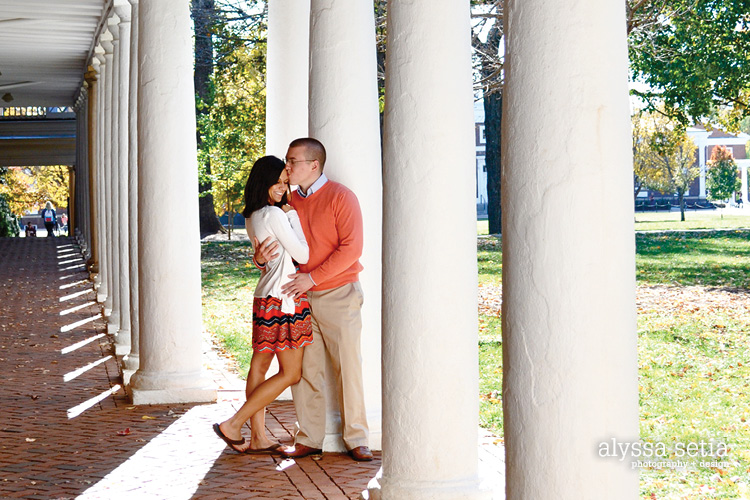 Be sure to click below to read more and check out the slideshow. Enjoy!

A few personal favorites: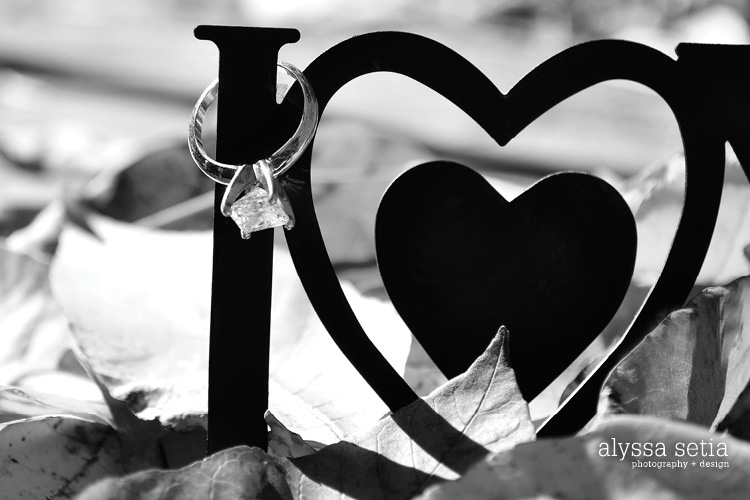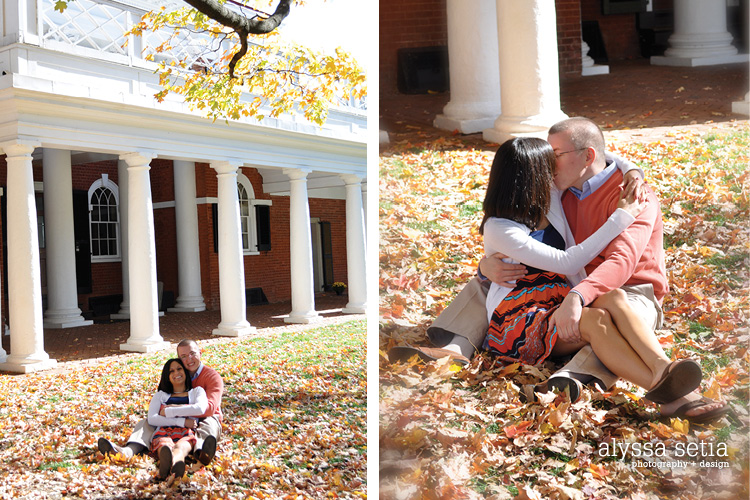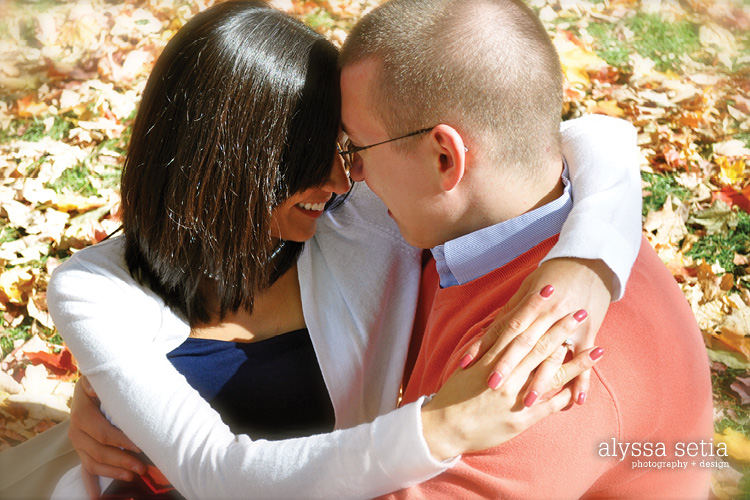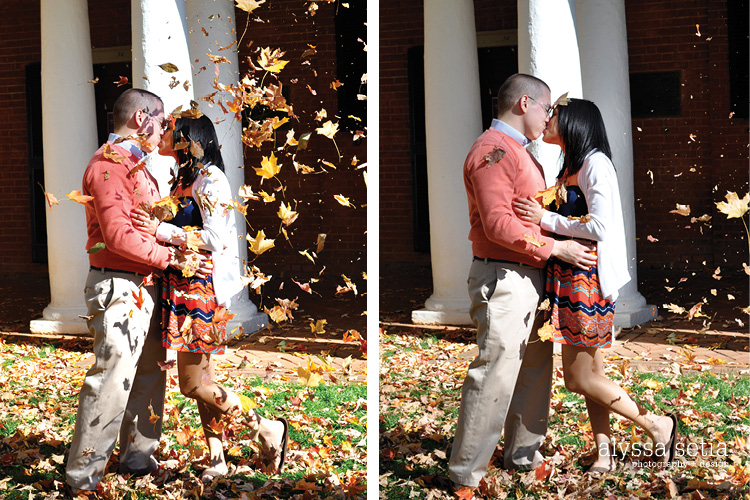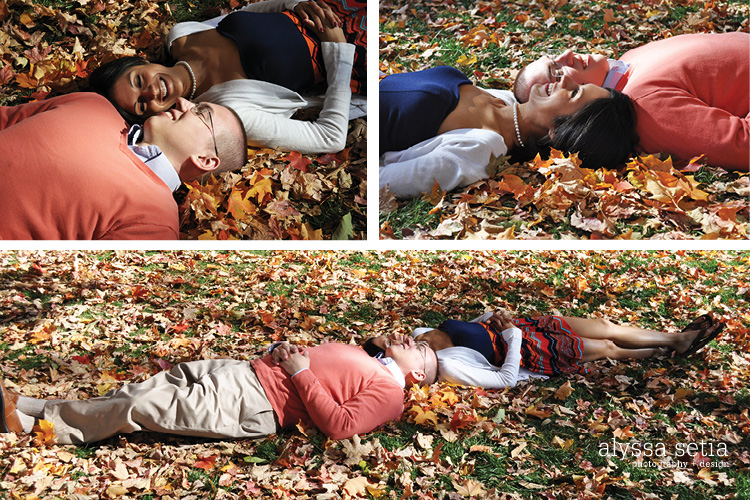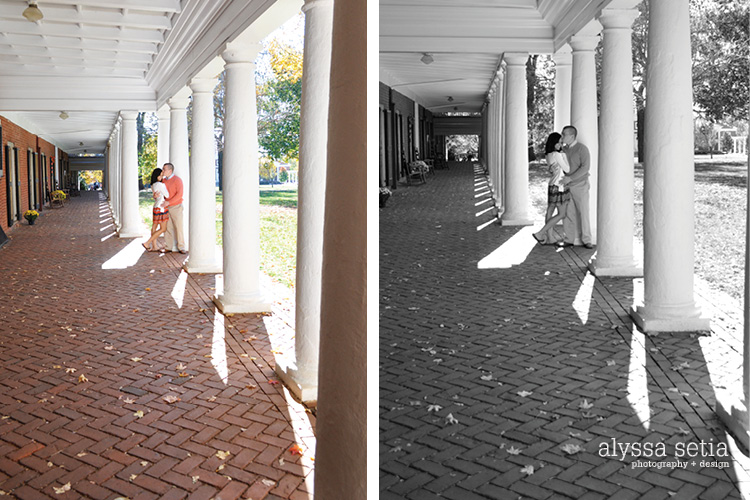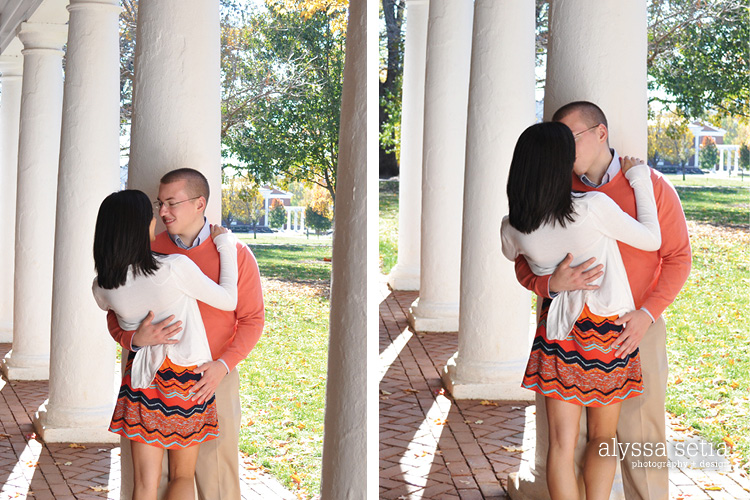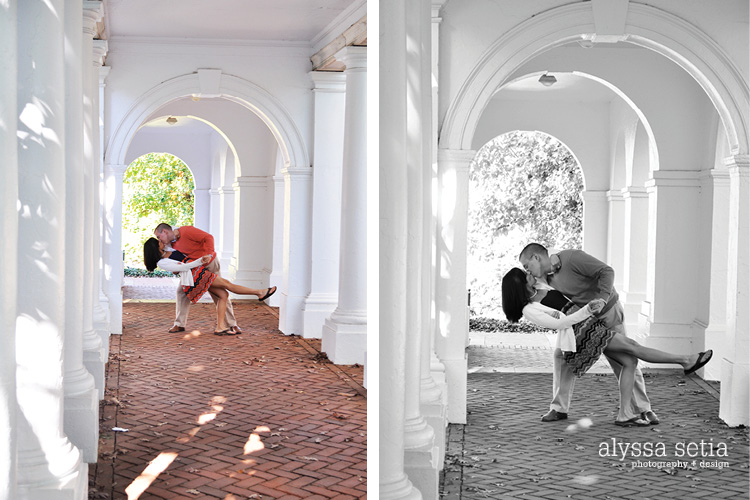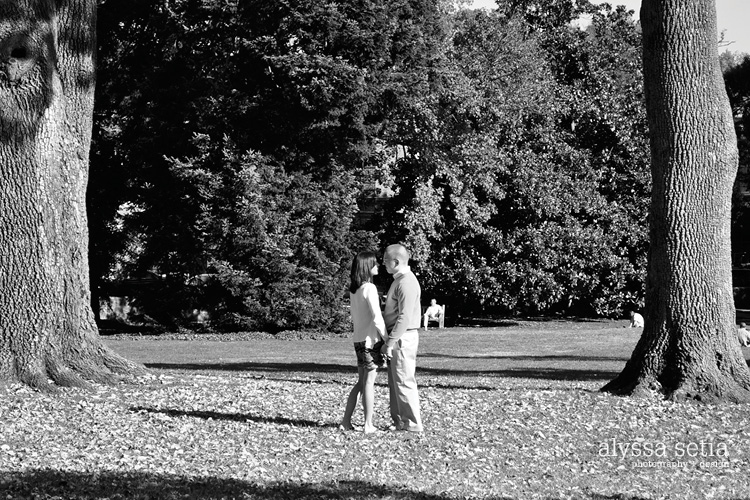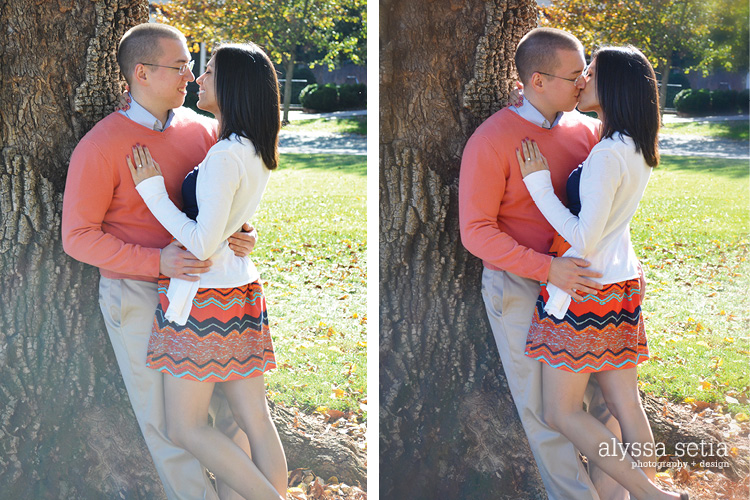 To top it off, Grounds (as they call their campus) is beautiful, especially in the fall! It has lots of foliage, tucked away gardens and benches, picturesque white columns, and of course, the Lawn and the famous Rotunda. Though some things had changed in the few years since they graduated and the current renovation of the Rotunda made some of the prominent areas less than ideal this year, we were still able to find a multitude of picture-perfect spots. I think you'll agree that these are some absolutely fantastic shots of this couple and I had so much fun capturing them. Enjoy!
Look out for pictures from the third and final session, part 2 of the UVA shoot, later this week!