10.7.2013
Today's tidbit: "Accept what life offers you and try to drink from every cup. All wines should be tasted; some should only be sipped, but with others, drink the whole bottle." ― Paulo Coelho

Happy (rainy + dreary) Monday!
Last week I posted on the stationary I designed, both bridal shower and wedding for Allie & Brian (read more). My mom and I left for South Africa 2 days after the bridal shower so I didn't have time to reflect and put together a post sooner. I then left the day after I got back from South Africa to go to a friends wedding this past weekend in New York. Just can't stay put! And speaking of weddings, Allie & Brian will be married in less than 2 weeks!!! So, onto the bridal shower…
The shower was held at Allie's future in-laws (who are just the sweetest people) in Roanoke, VA. My mom, Brian's mom and I all worked together to plan the shower. I think it's really special and meaningful – the mother of the bride and groom, and maid of honor, were able to collaborate (and we had so much fun doing it)!
Sneak peek image: Details + Decorations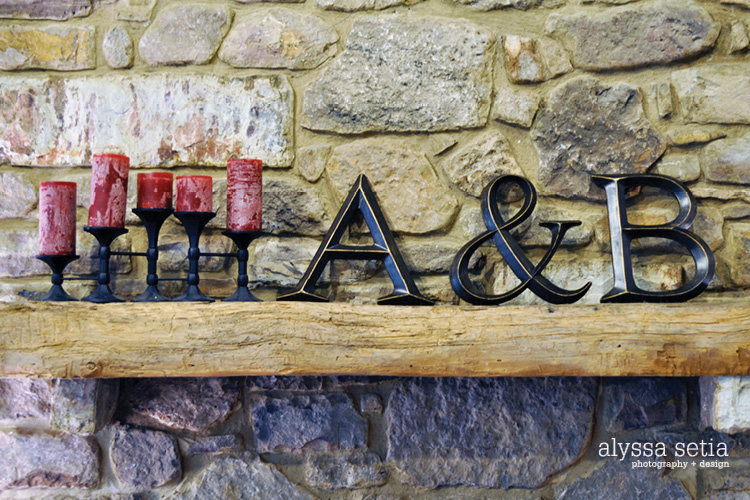 Be sure to click below to read more and check out more pictures. Enjoy!
With most of Allie's friends in med school, the timing was hard and a lot of people weren't able to make it. We still had a decent turn out though and it was such a fun group! Right away I knew I wanted it to be wine themed. Allie and Brian have shared many memories enjoying and learning about wine, whether it's at a vineyard wine tasting or enjoying it with family and friends. We were able to get the owner of a local Roanoke vineyard to come do a private wine tasting! How neat is that?! It was a really nice day and I am so happy we were able to do it for Allie
Entrance details. You know I'm into details and throwing this shower was no exception! Remember the bachelorette party details + decorations?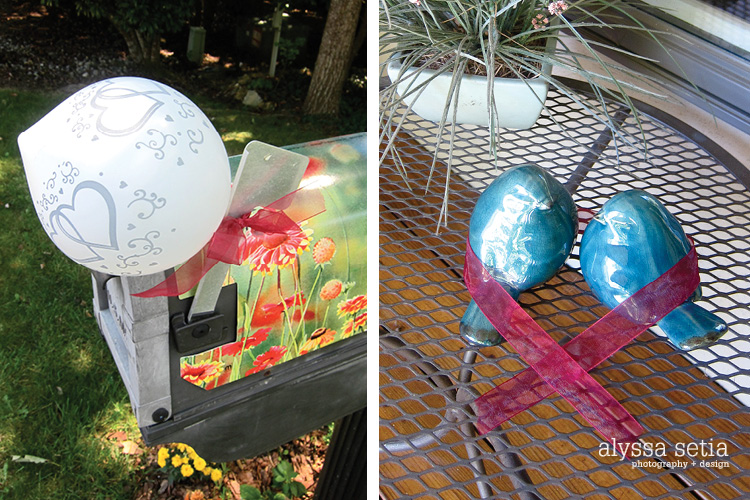 Inside decorations. Just like with the stationary, the ampersand had a strong presence as it is so symbolic and important. With one single stroke, the ampersand is the symbol that connects two formerly separate elements. I wanted to bring that into the shower as well as use some of the engagement pictures I took. With two fireplaces, I enjoyed decorating and bringing in those little details.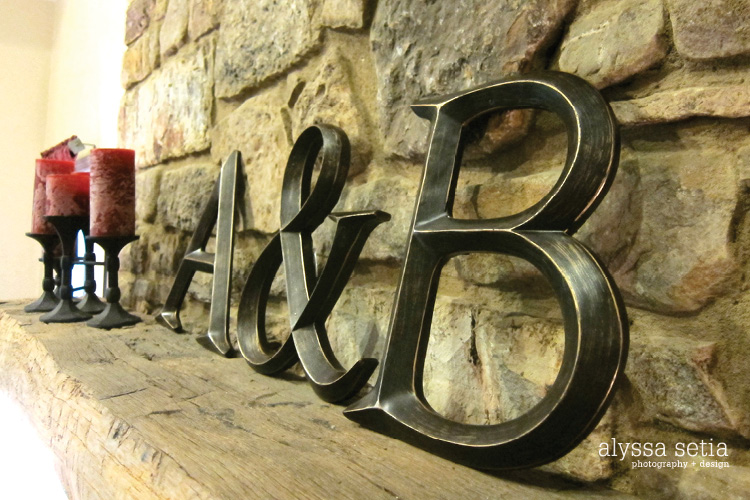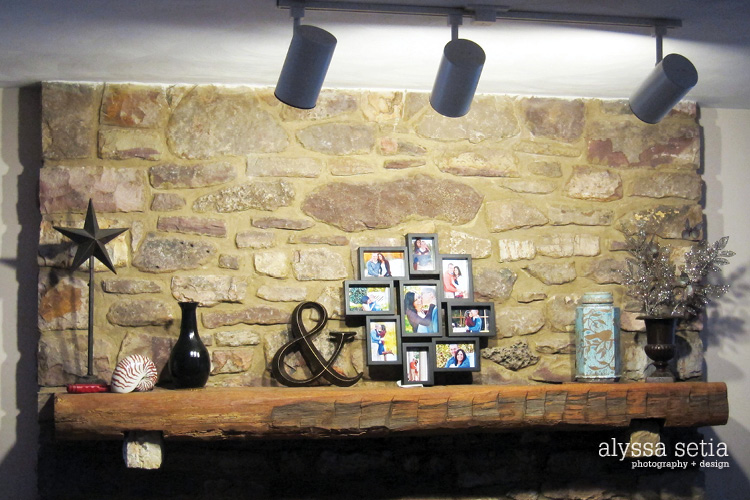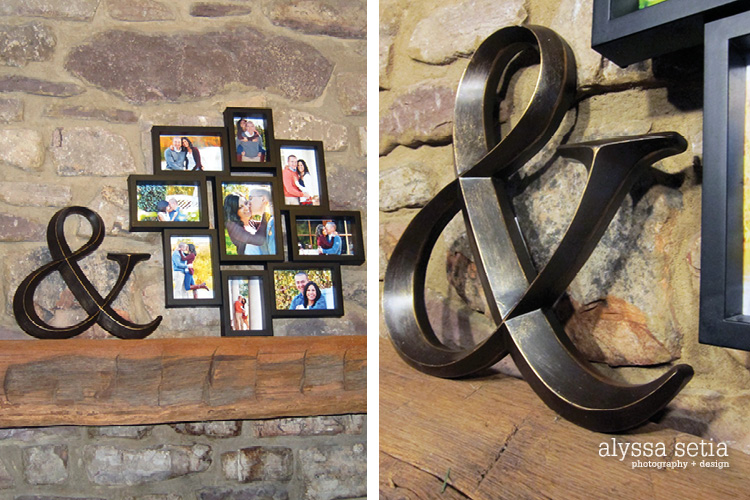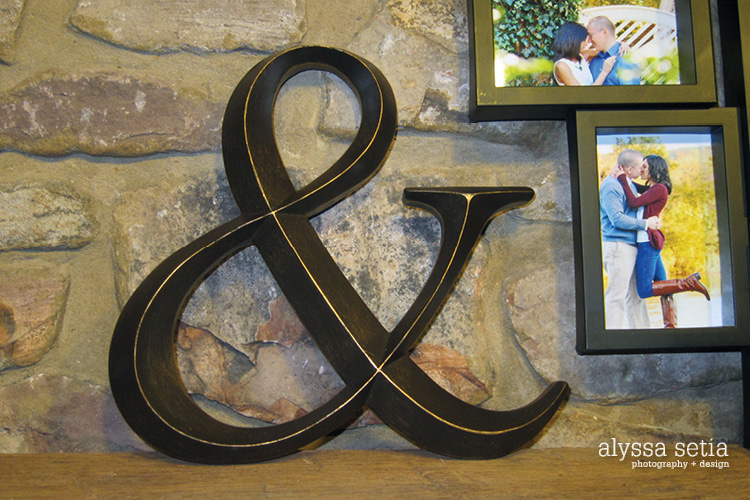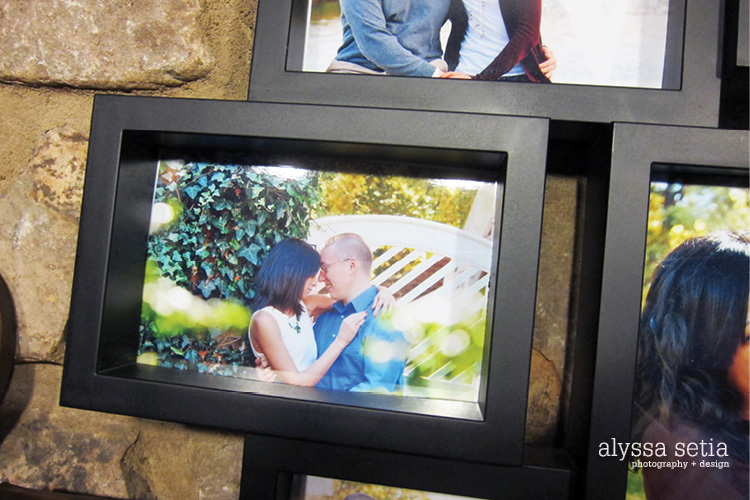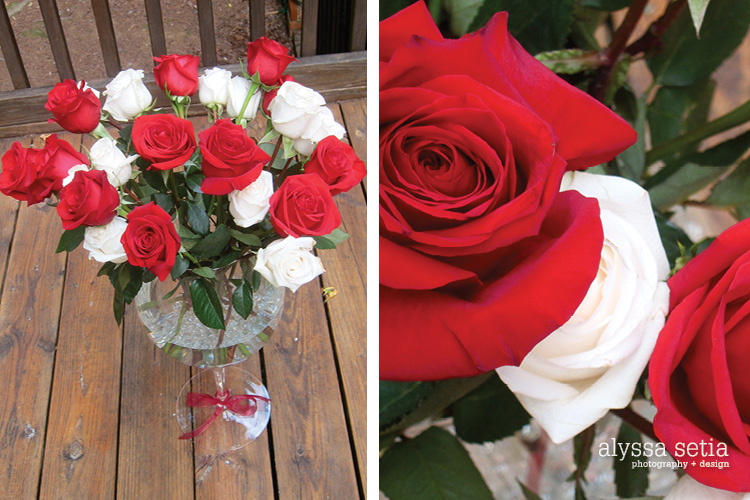 Wine tasting. As I mentioned before, we were fortunate to have the owner of a local Roanoke winery come and do a private wine tasting for everyone as one of the activities (and most important). I don't know many people who can say they had that at a bridal shower! It was different, informative and delicious. Check out Valhalla Vineyards! Of course finding the little details to go along with the tasting was just as fun for me!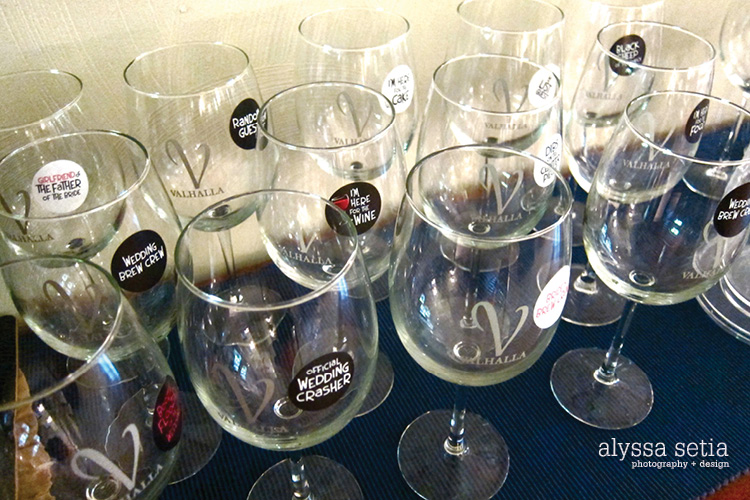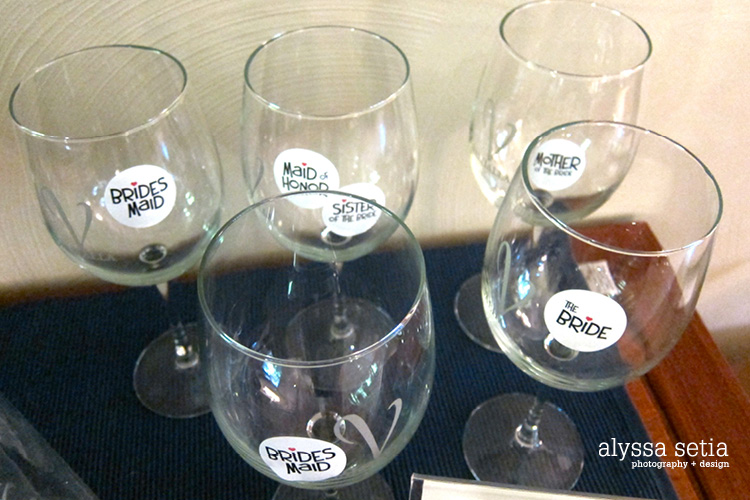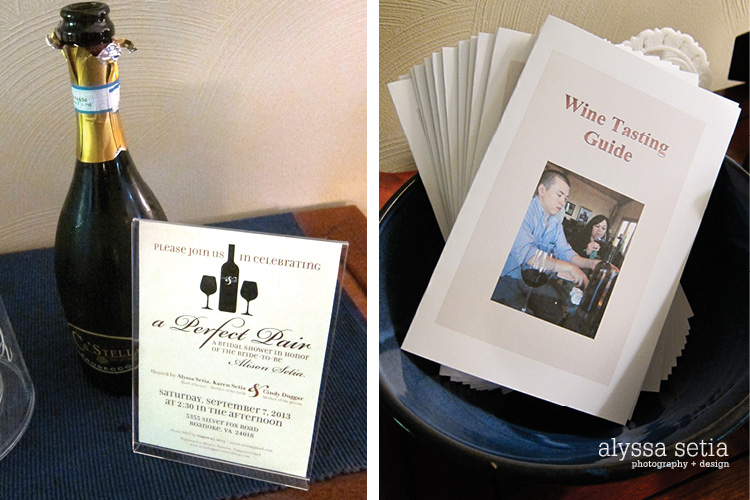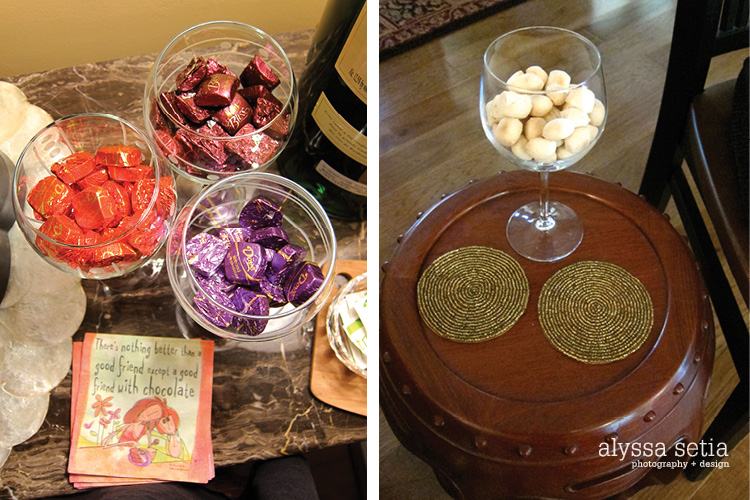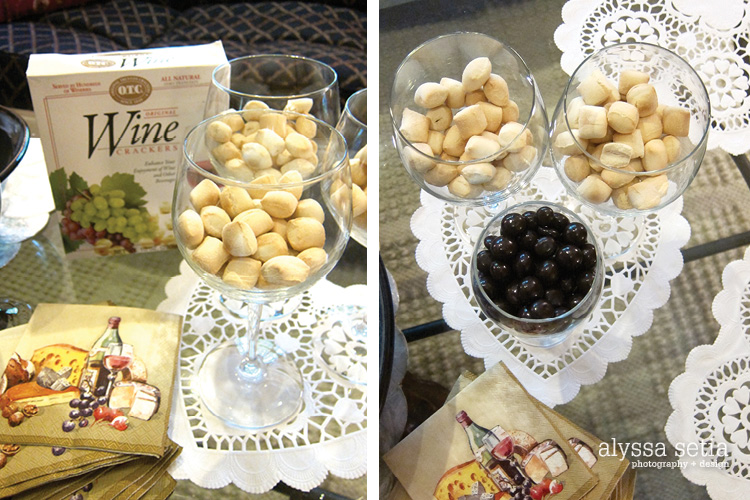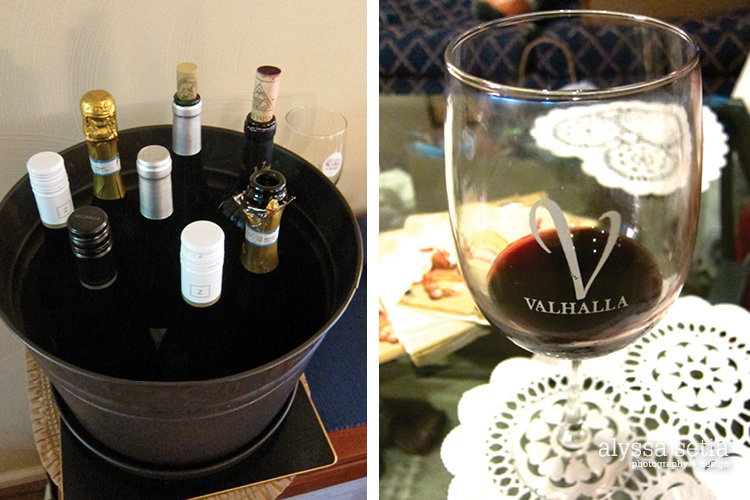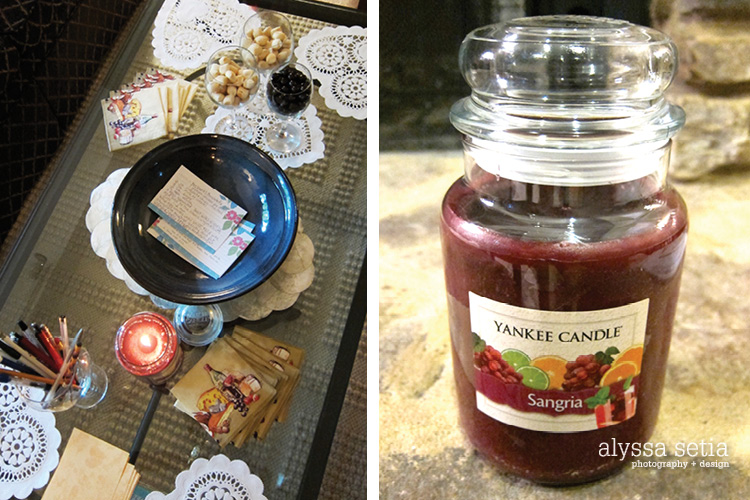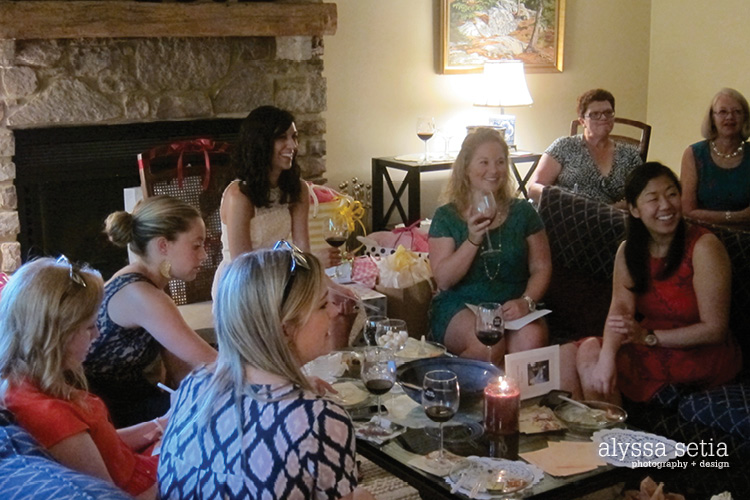 Porch details. Brian's parents have a beautiful screened in porch which connects to another porch that wraps around the backyard/wooded lot. It is so secluded and peaceful!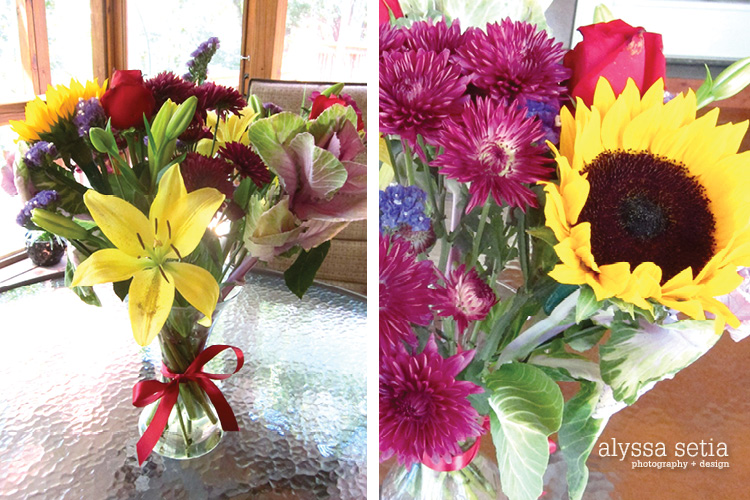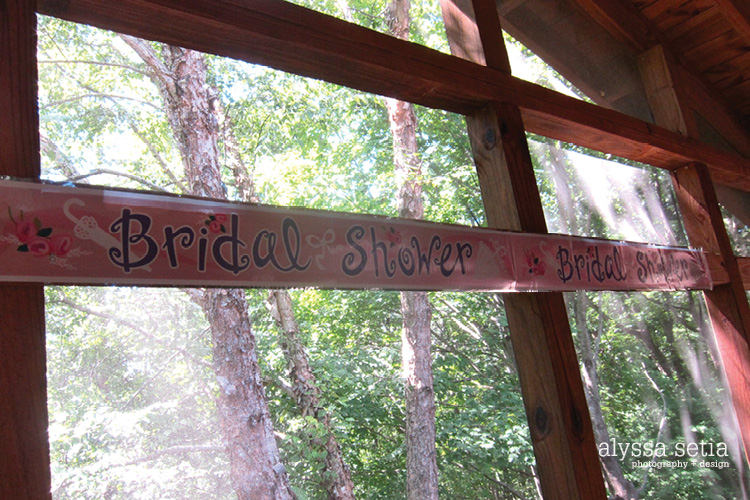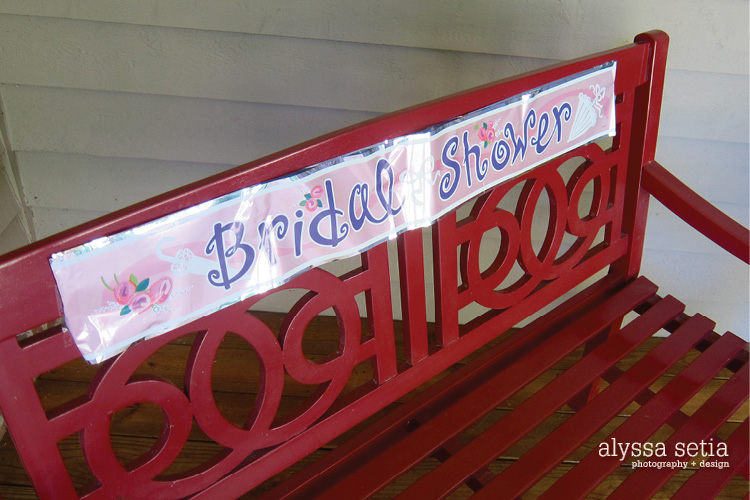 Hors d'oeuvres + dessert + drinks. To go with the perfect pairing of Allie & Brian, we also did a perfect pairing of food & drinks.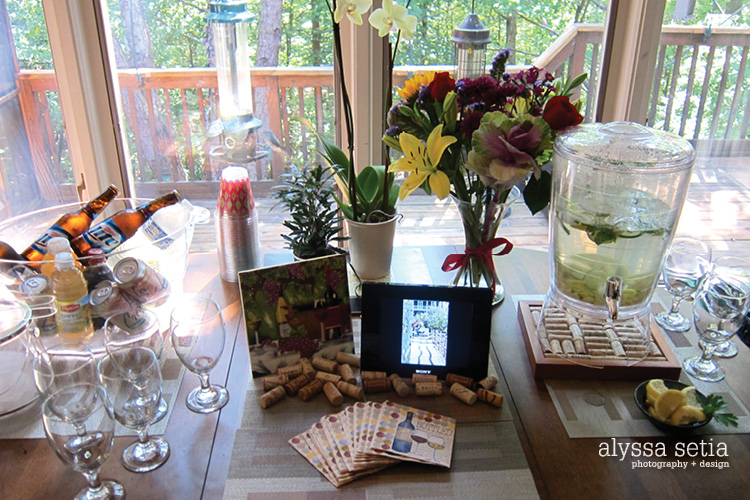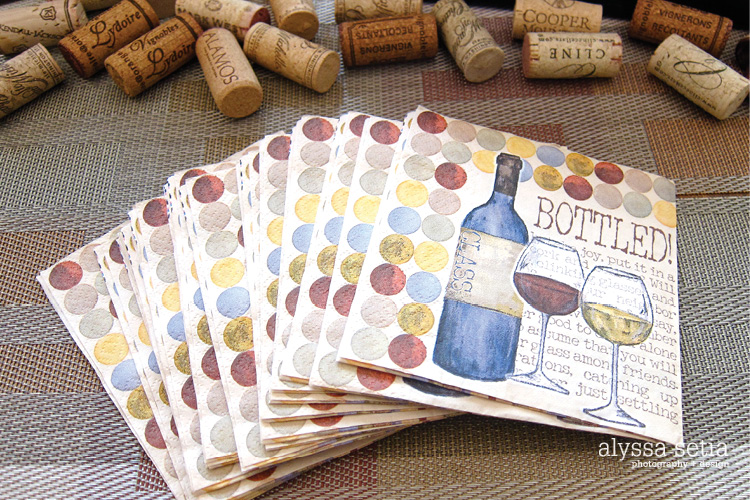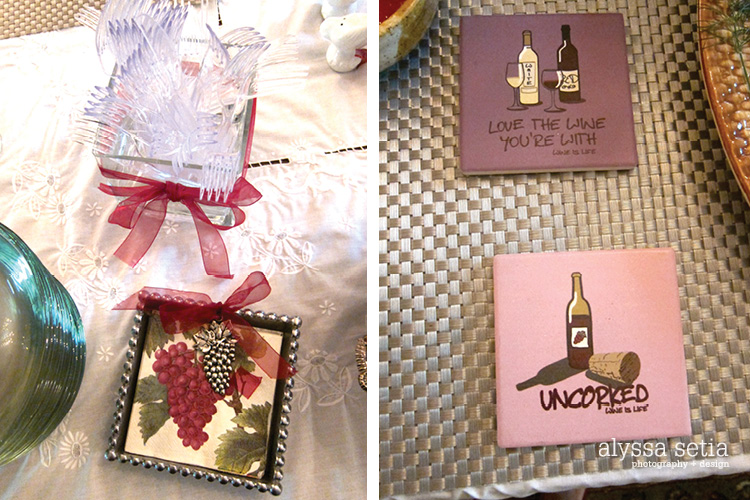 I just love the little cheese mouse knife! Little details.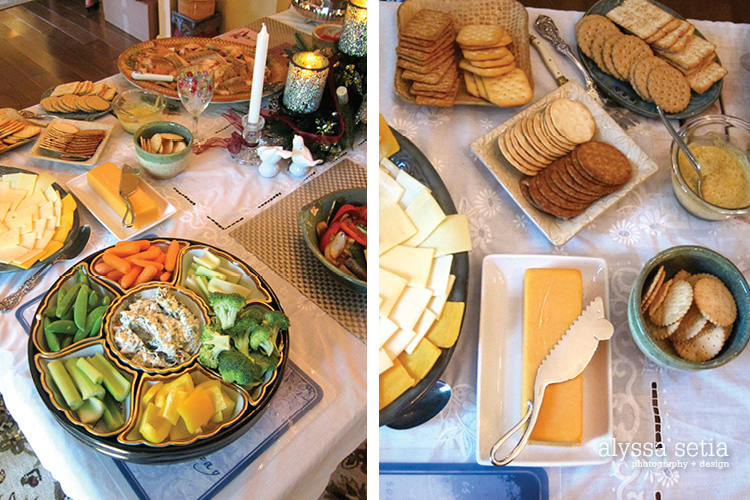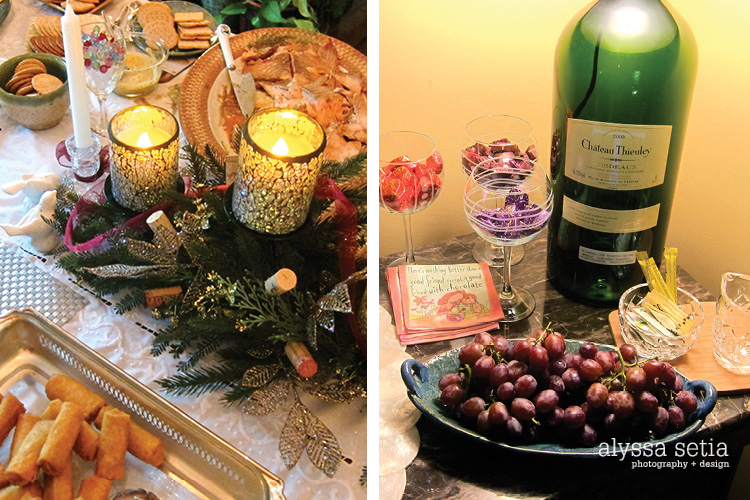 Gifts + favors. Allie was spoiled with lots of wonderful goodies, most of which followed the wine theme! Below are just a handful. My favorite decoration I bought for the shower was definitely the huge wine glass flower vase.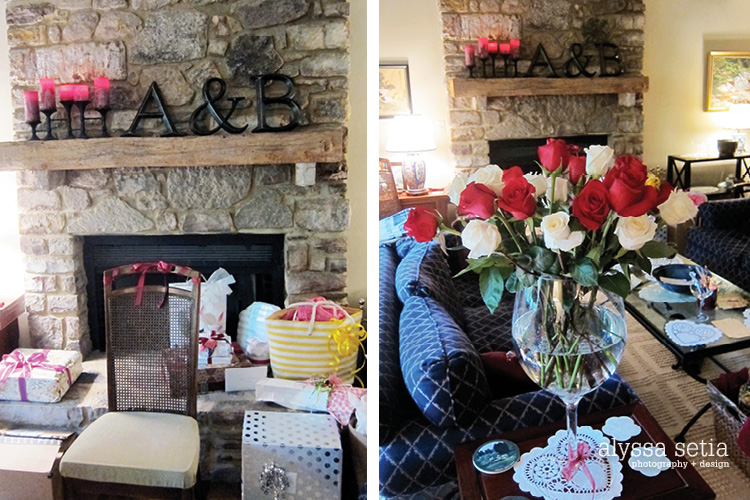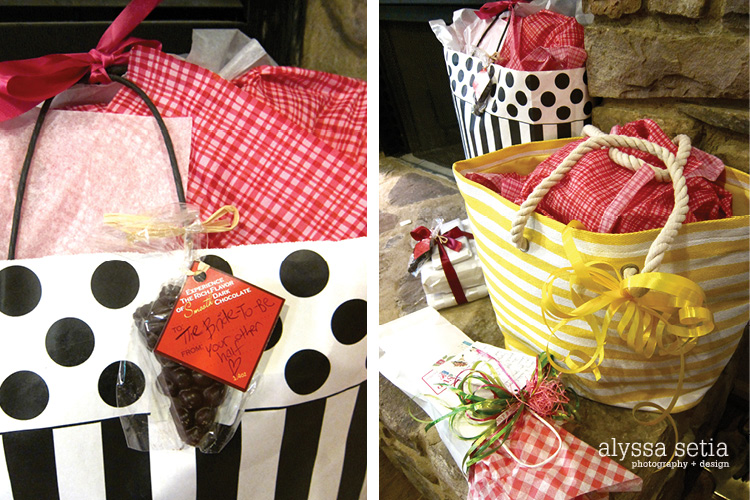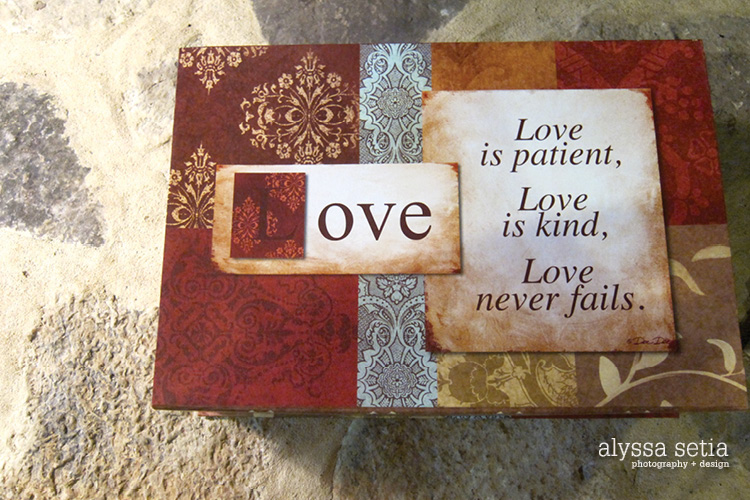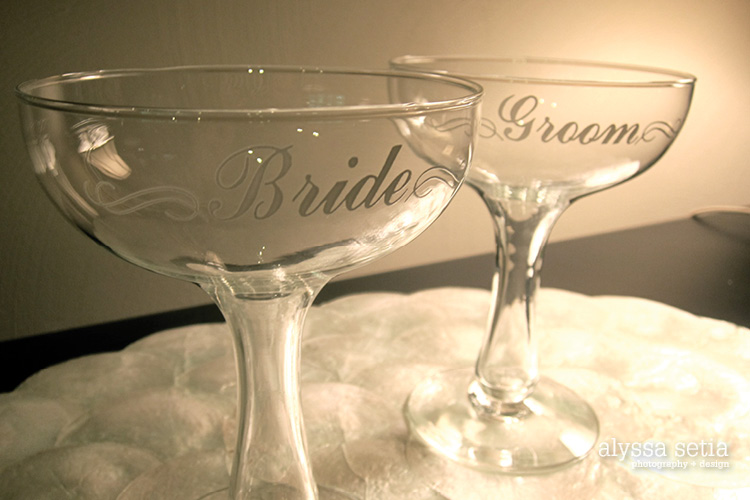 Allie with her gorgeous decanter from the vineyard owner!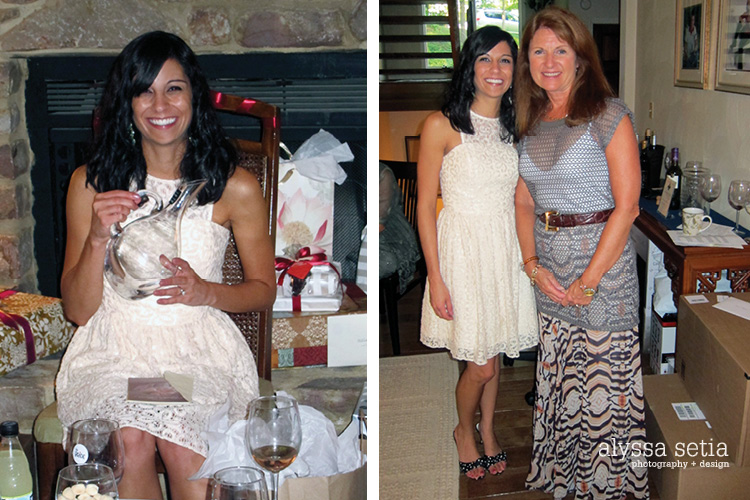 Do you remember Pamela's bridal shower and the canvas I gave her? I did the engagement pictures for both Pamela and Allie, which was so rewarding, and they both now have a canvas of one of their favorite pictures.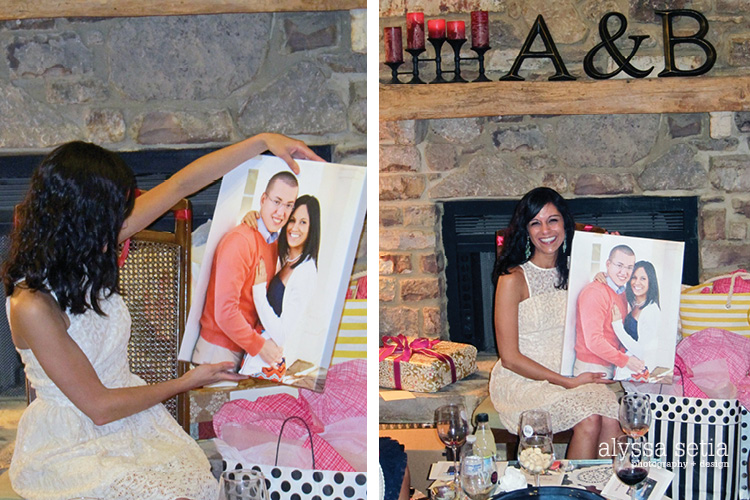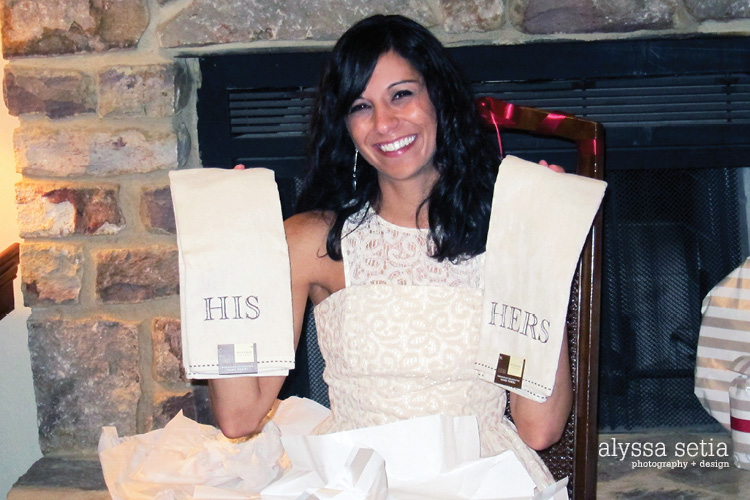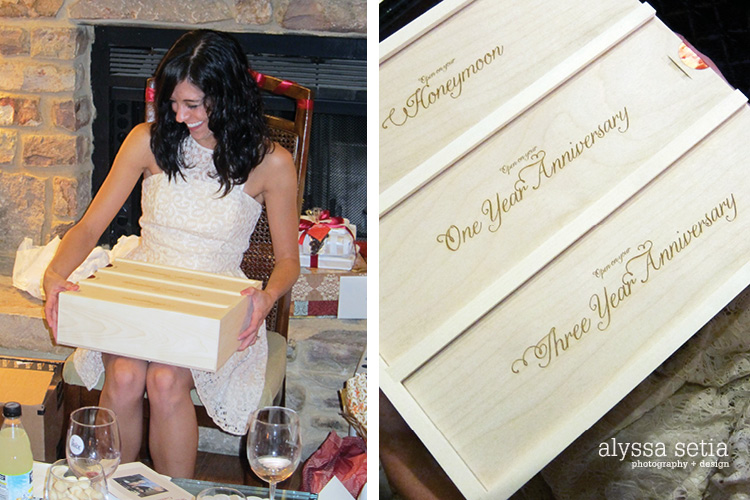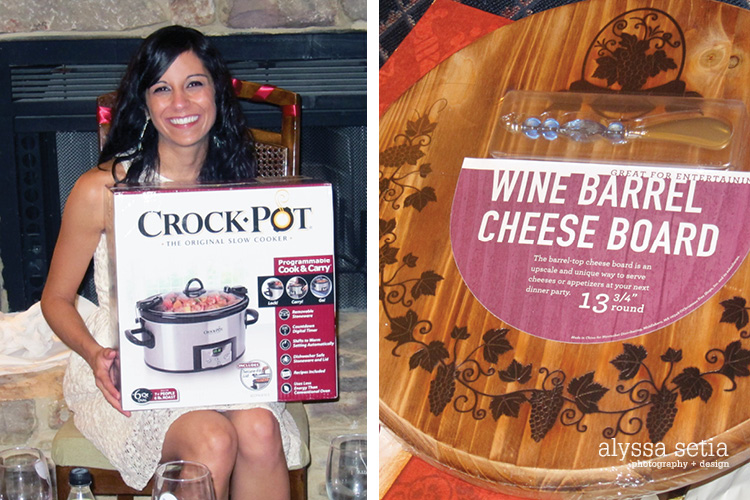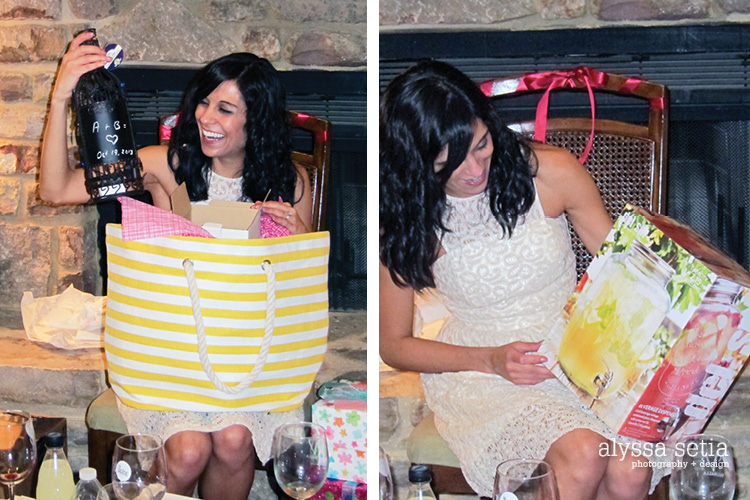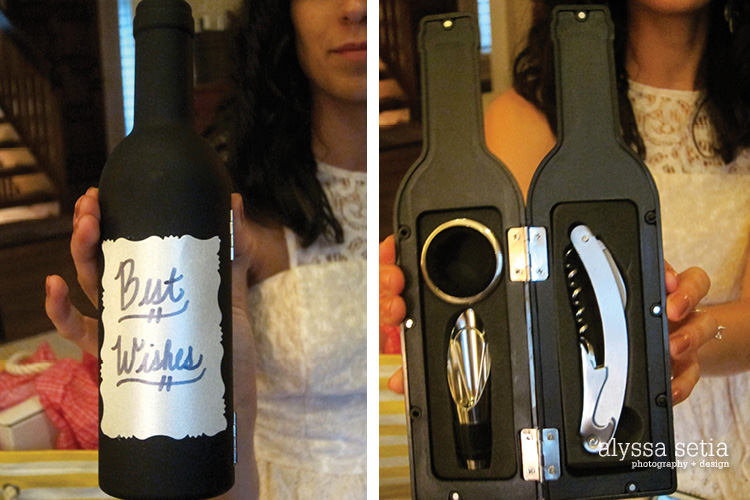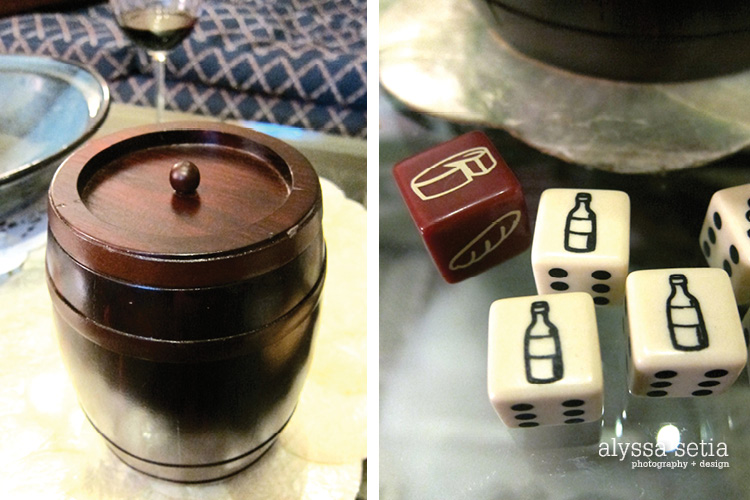 I had everyone write a favorite recipe to leave with Allie as well as bring a bottle of wine… stocking the recipe box and their new wine fridge!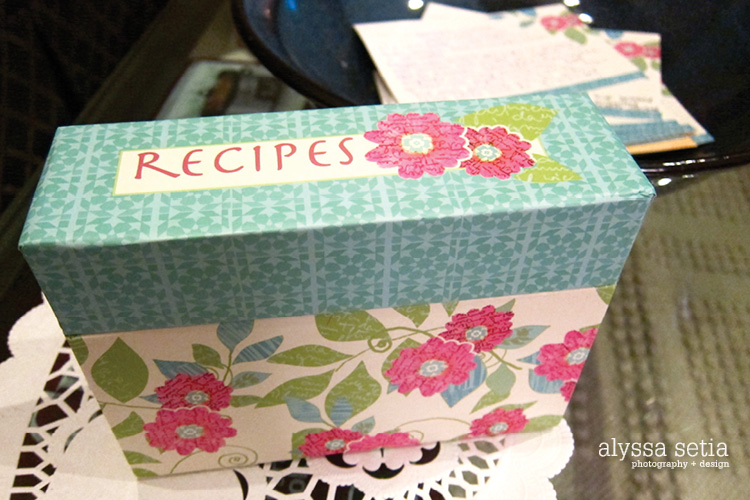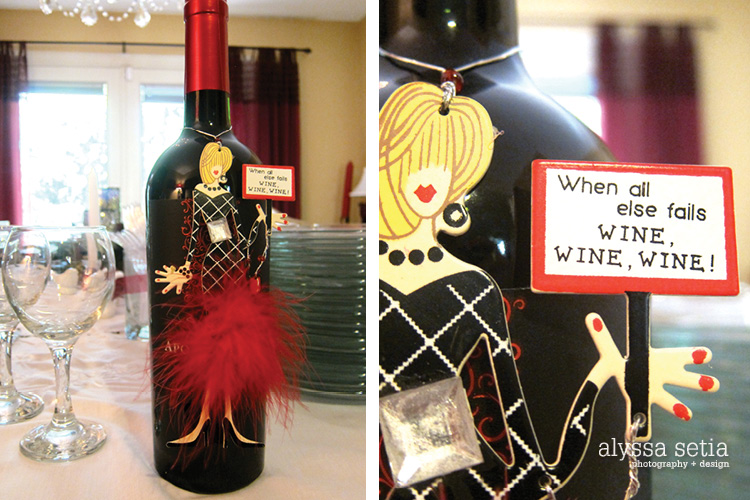 Everyone was able to pick out a different wine themed favor!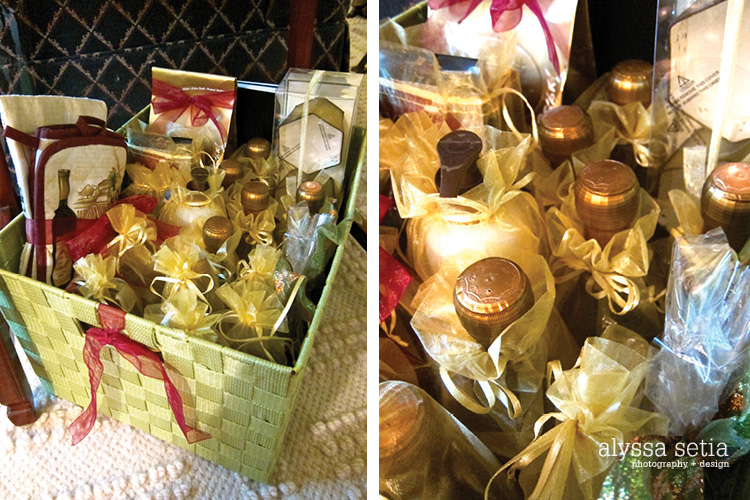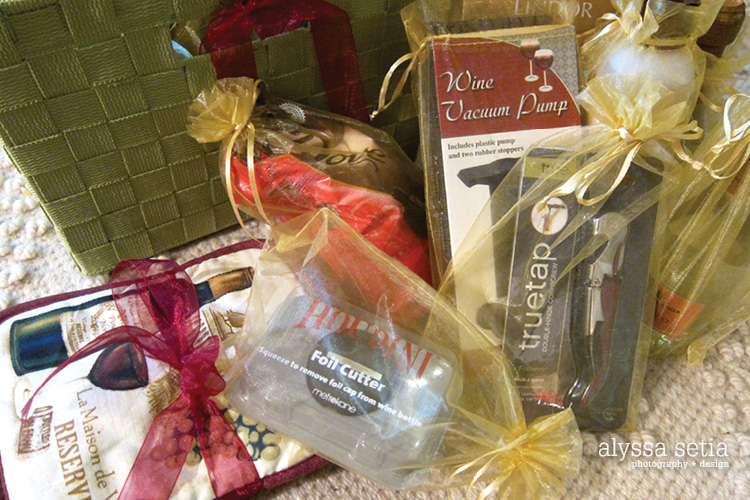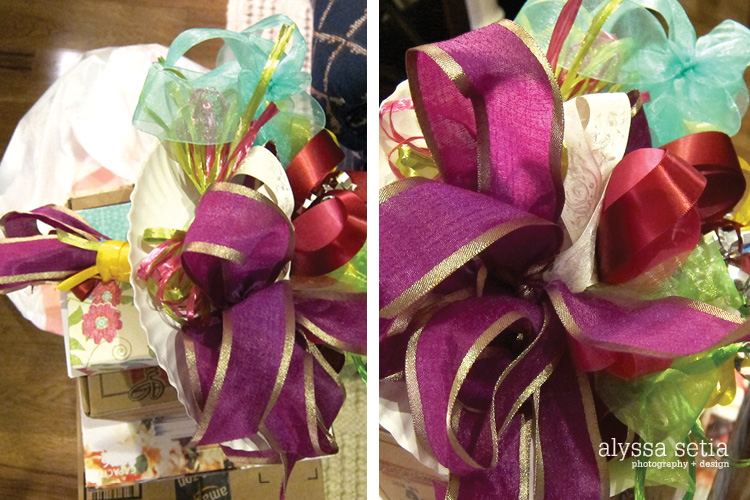 And last but not least, games + friends. Thank you to everyone who was able to make it! I know it was a decent drive for some people and I know it meant the world to Allie to have you there. I hope you enjoyed the shower as much as we enjoyed planning and hosting it.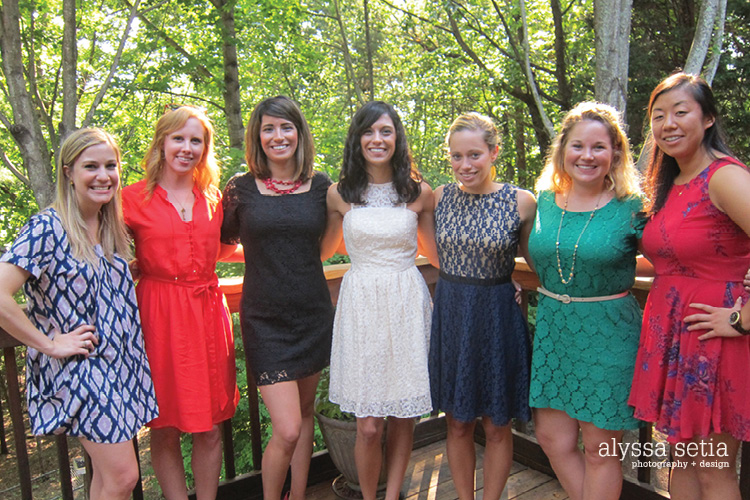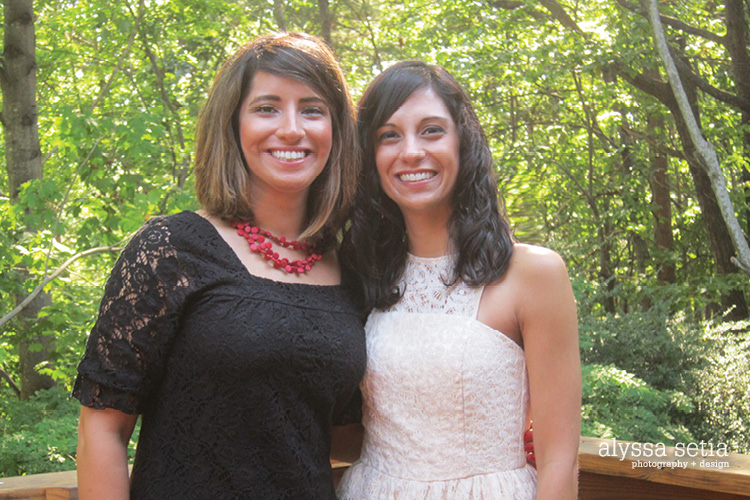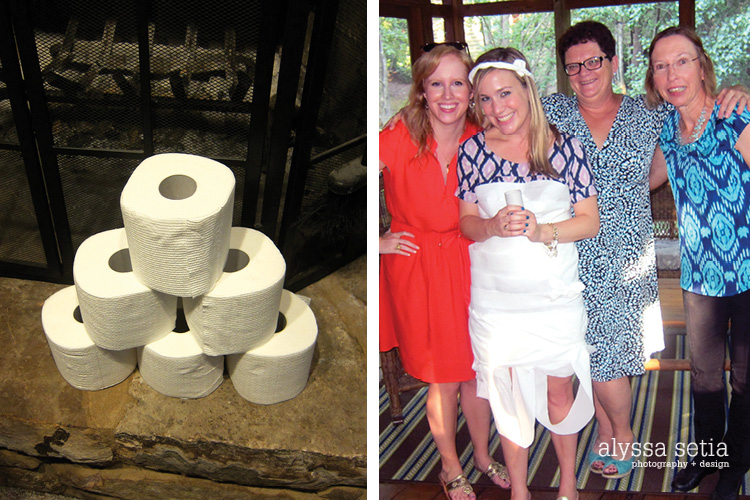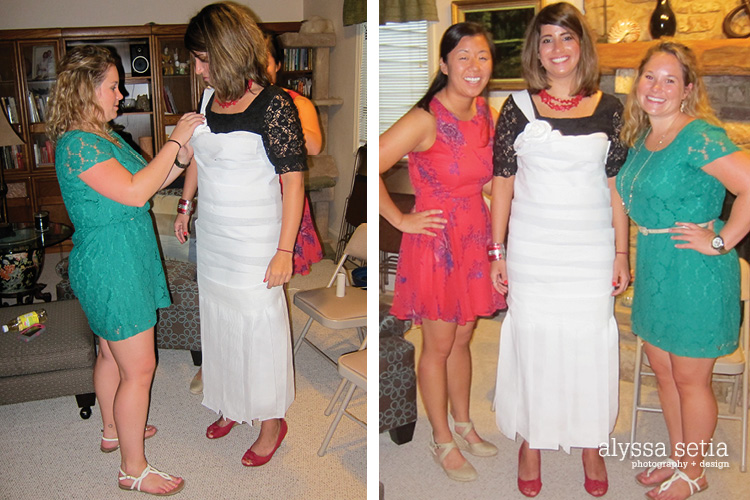 And that was a wine themed Saturday bridal shower!  The party continued with some of us spending the night. My mom, Allie and I all left Sunday after a nice brunch out on the porch with Brian's parents and headed back from Roanoke to Richmond to drop Allie off before continuing to Maryland. Along the way we stopped in Charlottesville and did an impromptu wine tasting at Veritas. It is a beautiful winery that Allie and I have been to a few times. Nice way to break up the trip and I love those spontaneous stops!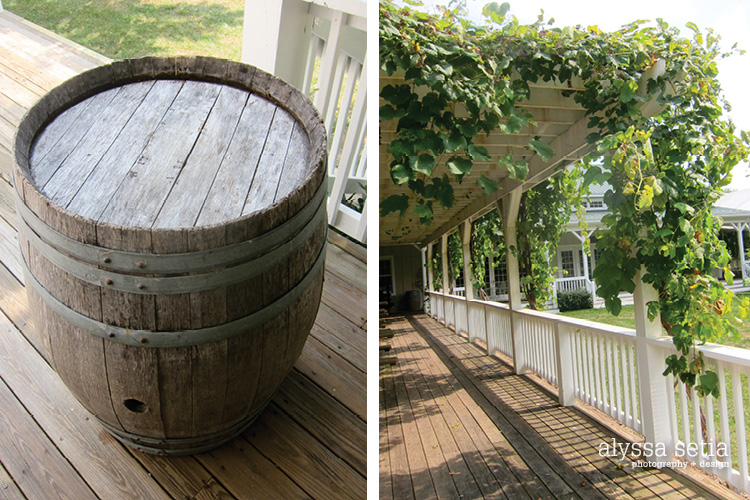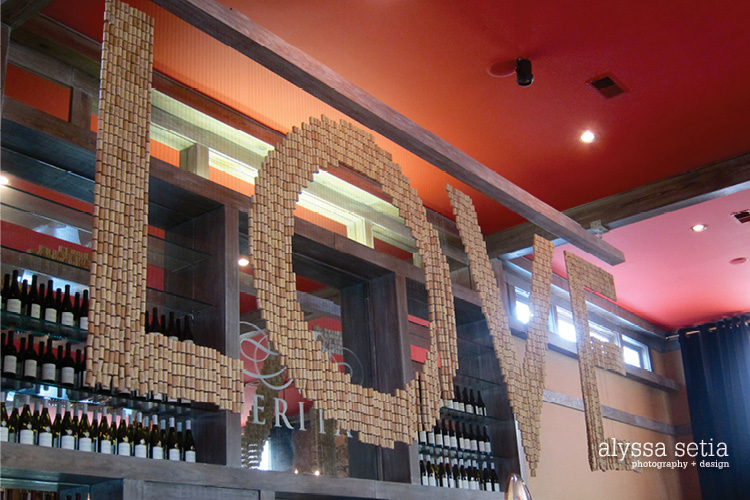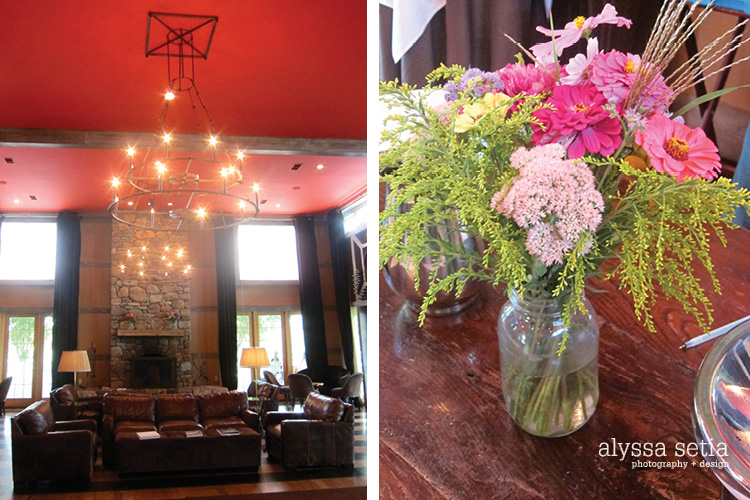 It really was a special & beautiful bridal shower weekend! And now I am caught up! Look for the first of MANY South Africa posts later this week! I am so excited to start sharing that life changing adventure!